Unresolved (bad) emotions.
Unresolved (bad) emotions.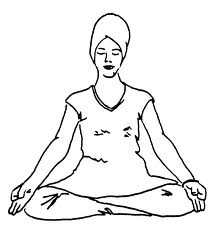 Unresolved emotions can cause health disorders and need to be eliminated as soon as possible. The following technique has been suggested by Dr. Devi S. Nambudripad in her book "Say Good Bye to Illness".
The best time to clear your day's emotions is each night before you go to sleep. However small it may be, clear the emotion on the same day it happened.  Find a calm and comfortable area where you can be alone with your thoughts without anyone disturbing you. Sit or lie down with your eyes closed.
Methodology:
Tap and clear.
Step 1: Place your right three fingertips on your solar plexus (about 3 inches above navel).
Place your left three fingertips on your heart area (about 2 inches above left nipple).
For 60 seconds tap on the solar plexus using right fingertips, while RELIVING your trauma or incident of the day.
Your left fingertips are on the heart area.
Step 2: For 60 seconds tap with your left fingertips, while RELIVING THE MEMORY of the incident.
Your right fingertips are on the solar plexus.
Step 3: Massage clockwise on the solar plexus, then on the heart area one minute each, while thinking positive or pleasant thoughts about the incident.
The technique is easy but powerful at the same time. I use this method whenever some thoughts keep crossing my mind or someone's remarks or behavior disturb my peace. It also helped me work on some issues from my past that kept bothering me. I just relived the traumatic situations and resolved them step by step.