Ekadashi (Ekadasi) and the Mind
Ekadashi (Ekadasi) and the Mind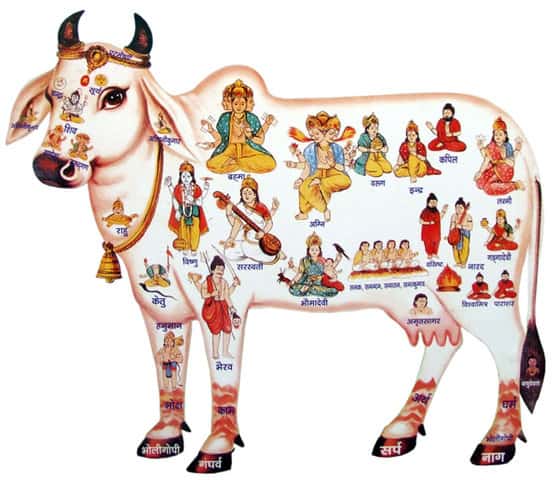 The Brahma Vaivarta Purana says: "In this world there are only two concrete procedures for attaining liberation and redeeming one's sins. These two things are: fasting on the Ekadashi days and chanting of the names of Supreme Lord Sri Hari."
Ekadashi means the eleventh in Sanskrit, which refers to the eleventh lunar day, which occurs at two fortnights – the bright and the dark – in a lunar month. Ekadashi is known as a sacred day. It is believed that loads of negative reactions are removed from one's karma if fasting, prayer, and meditation is observed on this day. In this way, a person can accelerate their spiritual growth and awareness, and free themselves from negative karma that binds them to the continuous rounds of birth and death.
Ekadashi is particularly relevant to the connection of Moon and mind.  The Moon influences us through the energy centers (chakras). On Ekadashi, in its movement, the mind finds itself at the Ajna chakra (Third eye center) or the Anahata chakra (Heart center). Since these two chakras are the mind's own abode, it feels at home here. It gets concentrated and collected easily at those two fortnights.
Seekers and Yogis take advantage of these two days and try to practice deep meditation.  In fasting, the energy is equally distributed as the digestive function is not there. Charity, engaging in spiritual activities, worship, chanting, or other spiritual practice on Ekadasi are also highly recommended and bring great spiritual benefits. If the rules are properly followed this observance elevates a fallen soul to his original, constitutional position as a loving servant of the Lord. Therefore, Ekadasi is called "the best of all occasions".
VAISHNAVA Sampradaya (ISKCON) EKADASHI CALENDAR for 2022:
All timings to break Ekadashi fast or Parana are Pacific time and adjusted for DST (Daylight Saving Time), if applicable.

January 13 (next day fast break time 6:58 – 8:49 PT)
28  (next day fast break time 6:52 – 7:07 PT)
February 11 (next day fast break time 9:31 – 10:18 PT)
26 (next day fast break time 6:24 – 10:12 PT)
March 13 (next day fast break time 7:04 – 11:03 PT)
28 (next day fast break time 6:44 – 10:53 PT)
April 12 (next day fast break time 6:24 – 10:44 PT)
26 (next day fast break time 6:08 – 10:36 PT)
May 12 (next day fast break time 5:53 – 10:30 PT)
25 (next day fast break time 5:45 – 10:28 PT)
June 10 (next day fast break time 5:41 – 10:29 PT)
24 (next day fast break time 5:43 – 10:31 PT)
July 9 (next day fast break time 6:58 – 10:35 PT)
23 (next day fast break time 7:52 – 10:39 PT)
August 8 (next day fast break time 6:10 -10:42 PT)
22 (next day fast break time 6:20 – 10:43 PT)
September 6 (next day fast break time 6:31 – 10:44 PT)
21 (next day fast break time 6:41 – 10:44 PT)
October 5 (next day fast break time 6:51 – 10:44 PT)
20  (next day fast break time after 11:02 PT)
November 4  (next day fast break time 7:16 – 10:49 PT)
19  (next day fast break time 6:30 – 9:55 PT)
December 3  (next day fast break time 6:43 – 10:03 PT)
19 (next day fast break time 6:54  – 10:11 PT)
How to fast: The basic principle is not just fast, but to increase one's faith and love for God. The real reason for observing fasting on is to minimize the demands of the body and to engage our time in the spiritual practice.
Diet: The rule of thumb is to stay away from grains and beans. The diet should be simple and plain and preferably only once in the day. Other recommendations include that the food should be made of vegetables, fruit, water, milk products, nuts, sugar, and roots that are grown underground (except beet roots). Restrictions include spinach, eggplant, asafoetida, and sea salt, but rock salt is alright.
People, who are perfectly healthy and confident, may observe a complete fast.
Another possibility is to stay on water. Drinking lukewarm water or water with lemon and crystallized sugar is very good as it cleanses the hidden undigested food in the body.
If you are diabetic, under a doctor's care, or taking daily medications that require food, please consult your healthcare provider.
Why must grains be avoided? Padma Purana, Kriya Yogasara explaines in 22.46, 50:
"When Ekadasi arrives, at that time, all of the sins from the three worlds reside in grains.
Whatever sins are available in this world, they all together reside in grains on Ekadasi day by the order of Lord Sri Narayana." See more in the Story of Ekadashi below.
Mantras: During Ekadashi you might choose chanting this powerful Vishnu mantra:
Om Namo Bhagavate Vaasudevaaya
Breaking Time: Ekadasi starts at sunrise and lasts until the next sunrise. Some sources say that Ekadashi starts and ends at the beginning of brahma-muhurta (96 min before the sunrise). If one mistakenly misses an Ekadashi, he or she may make up for it by observing it the very next day.
From Ayurvedic perspective, when fasting entirely, on water, or even just avoiding grains and beans the stools absorb the accumulated toxins in the body. So it is a good idea to take a gentle laxative the next morning. Drink warm milk and water (1:1), with some rock candy to sweeten it. Generally 4 – 5 cups are taken and within half an hour to an hour one will expel the toxins along with the feces.
There are 24 Ekadashis in each year. Each Ekadashi has a name, that are Utpanna, Mokshada, Saphala, Putrada, Shat-tila, Jaya, Vijaya, Amalaki, Papamocani, Kamada, Varuthini, Mohini, Apara, Nirjala, Yogini, Padma (Devashayani), Kamika, Putrada, Aja, Parivartini, Indira, Papankusha, Rama, and Haribodhini (Devotthani). Occasionally there are two extra Ekadashis that happen in a lunar leap year, which are Padmini and Parama. Each Ekadashi day has particular benefits and blessings that one can attain by the performance of specific activities.
Nirjala Ekadashi: (Nir-no, jala-water)
There are some Ekadashi that are relatively of greater significance. Nirjala Ekadashi, observed on the 11th day of the bright fortnight of the month of Jyaishtha (May – June) is one of these. Not only do people refrain from eating food on this day, but also from drinking water. In India the month of Jyaistha is very hot and the days are long, which make fasting without even taking water extremely difficult.
Nirjala is also called Bhima Ekadashi because the Pandava brother known as Bhima was so strong and had such a voracious appetite that he could not observe Ekadashis twice a month. So Lord Krishna told him to merely observe one Ekadasi a year but to abstain from all foods, even water. However, this is a very potent Ekadashi, so a complete fast on this day gives one who observes this many spiritual credits.
TODAY'S TIP: Fasting is a discipline (tapas) that burns up habits of addictive behaviour.  You might choose other restrictions such as to refrain from watching TV, talk less, or not to text. Instead you may pray or meditate more, read spiritual books or walk in nature.
The story of Ekadashi: The 14th chapter of the Padma Purana, in the section entitled "Kriya-sagara-sara" tells us the story how Ekadashi started:
"At the beginning of the material creation, the Supreme Lord created the moving and non-moving living entities within this world made of five gross material elements. Simultaneously, for the purpose of punishing the evil human beings, He created a personality whose form was the embodiment of the worst kinds of sin (Papa-purusha). His bodily color is black, and his eyes are yellow. He inflicts extreme misery upon sinful persons. After that the Supreme Lord created the personality of Yamaraja and the different hellish planetary systems. Those living entities that are very sinful will be sent after death to Yamaraja, who will in turn, according to their sins, send them to an appropriate hellish region to suffer.
One day the Supreme Lord went to the house of Yamaraja, with the help of Garuda, the king of birds. At Yamaraja house He heard very loud crying sounds from the southern direction. He inquired of Yamaraja, 'From where is this loud crying coming?' "Yamaraja in reply said, 'O Deva! The different living entities of the earthly planetary systems have fallen to the hellish regions. The horrible crying is because of suffering from the inflictions of their past bad actions.'
After that the merciful Supreme Lord suddenly manifested from His own form the deity of the lunar day Ekadasi. Afterward, the different sinful living entities began to follow the vow of Ekadasi and were then elevated quickly to the abode of Vaikuntha (spiritual domain).
The Papa-purusha, the personality who is the form of sinful activity gradually saw the influence of Ekadasi. He approached Lord Vishnu and prayed to save him from the fear of Ekadashi. He said: "I am Your created progeny, and it is through me that you wanted distress given to the living entities who are very sinful. But now, by the influence of Ekadashi, I have become all but destroyed. No type of pious activity can bind me. But Ekadashi only, being Your own manifested form, can impede me. I cannot find a place where I can be free from the fear of Sri Ekadashi."
After this, Lord Vishnu said: Rise up! Just listen and I'll tell you where you can stay on the lunar day of Ekadashi. On the date of Sri Ekadasi, which is the benefactor of the three planetary systems, you can take shelter of foodstuffs in the form of grains."